Play with B.C. Wine
April 22, 2009, 7pm
1 York Street, Ottawa
Ticket Info
$60
Play Food & Wine
Tickets available at Play Food & Wine
and by calling 613.667.9207
playfood.ca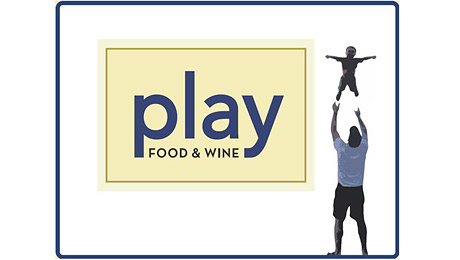 Come out to Play! Join BC Scene, Stephen Beckta and Vincor for a fabulous wine tasting evening at Beckta's hip new restaurant, Play Food & Wine. Hosted by a sommelier, this evening will expand your wine know-how, thrill your palate with many of the best wines that B.C. has to offer and tantalize your taste buds with canapés from the kitchens at Play Food & Wine.
B.C. is a small but fine wine-producing region. There are single vineyards in some parts of the world that produce more wine than all of B.C.'s vineyards combined. But B.C. winemakers believe that wine made on a small scale offers greater access to the strengths of the land. B.C. is also a young wine-producing region, which means that it can borrow the best practices from around the world and attract skilled winemakers from across the globe. It is at the northernmost point for vine growing and wine making, which many people say enhances the grapes' quality, as the vines' struggle to produce ripe fruit each short season concentrates flavours and sugars.
Don't miss this chance to learn about some of the excellent wines now being produced in B.C., from vineyards such as Osoyoos Larose, Nk'Mip, See Ya Later Ranch and Sumac Ridge.