Spotlight on B.C. – A Guided Walking Tour
May 2 - 3, 2009
90 Wellington Street, Ottawa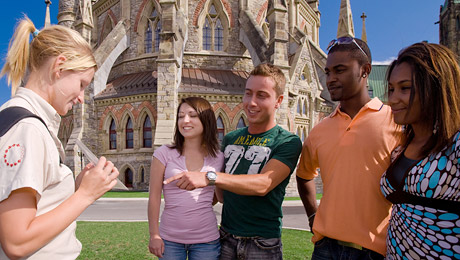 Did you know that artists from British Columbia sculpted three of the most important monuments in the heart of the Capital? Join Spotlight on B.C. – A Guided Walking Tour, and discover a surprising collection of the Capital's treasures that showcase B.C. talent and culture.
On this free, one-hour walking tour, a guide-interpreter will reveal the stories and the creative talent behind the monuments, public art, buildings and landmarks that link British Columbia to Canada's Capital. Whether you are originally from B.C., hosting relatives or friends from the West Coast, or simply curious to know more about the Capital, this tour will offer unique insights, while providing a breath of fresh air.
This guided walking tour is brought to you by the National Capital Commission (NCC) in collaboration with BC Scene and Jane's Walk Ottawa.