Spirit of Place
March 24 - September 27, 2009
1 Sussex Drive, Ottawa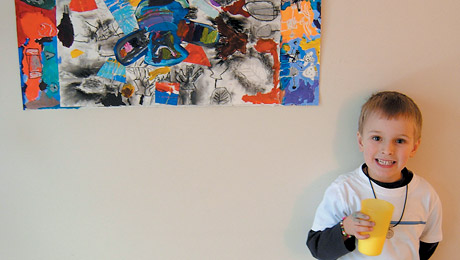 For reservations: 613.991.4422 or 1.866.842.4422
Visit gg.ca for more information

The Office of the Secretary to the Governor General, in association with the Emily Carr University of Art and Design (ECUAD), is proud to present, at Rideau Hall, the work of 15 young artists from across British Columbia.
The art work executed by the young artists celebrates their visions and their creativity. Under the mentorship of senior artists and alumni of ECUAD, the youths – aged 6 to 16 – have created works that reflect the characteristics, spaces and spirits of their region, along with the pillar themes of the Olympic Games: culture, sport and sustainability.
Through imagination and art, this project has fostered links between young people from across Canada and around the world, and the 2010 Olympic Winter Games.
Established in 1925, Emily Carr University of Art and Design (ecuad.ca) is one of Canada's premier universities and the only one in British Columbia that is solely dedicated to professional education and learning in the arts, media, and design.