Nomads
April 17 - August 30, 2009
380 Sussex Drive, Ottawa
Ticket Info
Admission included in Gallery admission fee
National Gallery of Canada
Gallery hours: gallery.ca
613.990.1985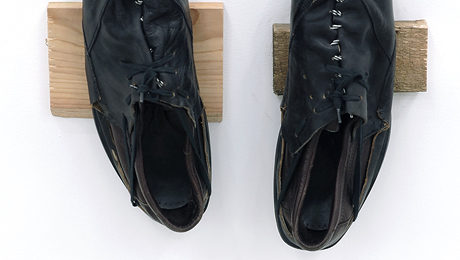 Always on the move, the experience of new lands, and travel as a state of being – can an industrial society truly understand the lives of nomads? The National Gallery of Canada's thematic exhibition, Nomads, focuses on works by Vancouver-based artists whose practices manifest different interpretations of nomadism, a way of life that involves moving from one place to another without settling down in a particular location.
Featuring the work of Gareth Moore, Geoffrey Farmer, Myfanwy MacLeod, Hadley + Maxwell, and Althea Thauberger, the show shifts our expectations of the art object and questions preconceived notions of authorship, authenticity and museum display.
Also on display during BC Scene will be a selection of works by other prominent British Columbia artists, such as Rodney Graham, Ian Wallace, Vikky Alexander and Lawrence Paul Yuxweluptun, drawn from the National Gallery of Canada's collection.